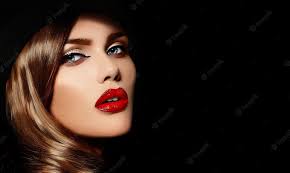 Being fashionable and beautiful doesn't mean that you have to spend tons of money on flashy clothes and accessories, nor does it mean that you have to use super expensive beauty products. Whether you're in your 20s or 60s, whether you're a man or woman, you can be fashionable and beautiful with these tips on how to be fashionable and beautiful.
7 Things You Can Do Today
Here are some things you can do today to start feeling more fashionable and beautiful:
Wake up earlier so you have time to get ready for the day without feeling rushed.
Pick out your clothes the night before so you're not scrambling in the morning.
Experiment with different makeup looks and find one that makes you feel confident.
Take care of your skin by cleansing, exfoliating, and moisturizing every day.
Don't forget the sunscreen!
Eat healthy foods and drink plenty of water to keep your skin looking radiant from the inside out.
Get regular exercise to boost your energy and mood, which will show in your appearance.
5 Ways to Look Good on a Budget
Look for sales and discounts.
Shop at places like Target, H&M, and Forever 21.
Stick to a budget.
Find clothes that fit well and flatter your body type.
Incorporate some vintage pieces into your wardrobe.
3 Important Pieces of Advice
The first step is having confidence in yourself. If you don't believe that you are beautiful, it will be difficult to project that image to others. Accepting yourself for who you are is an important foundation for being fashionable and beautiful.
Another important aspect of being fashionable and beautiful is taking care of your appearance. This means eating healthy, exercising, and staying hydrated. Taking care of your body will help you feel good about yourself and also give you the energy to take on the day.
Finally, it is important to remember that fashion and beauty are not just about what you look like on the outside. Your personality and how you carry yourself are also important factors in looking fashionable and beautiful. So relax, be yourself, and have fun!
5 Tips for Looking Great in Photos
Find your angle. Everyone has a good side, so find yours and stick to it.
Dress for your body type. Not everyone can wear the same clothes and look good. Play up your strengths and hide your weaknesses.
Choose the right colors. Wearing the right colors can make a big difference in how you look in photos.
Accessorize wisely. A few well-chosen accessories can add flair to your outfit and help you stand out in photos.
Get the right haircut and style. A good haircut can do wonders for your appearance, so find a style that flatters your face shape and makes you look great
4 Ways to Feel Attractive In Any Situation
Choose what makes you feel beautiful. Not everyone will appreciate your sense of style, but as long as you feel confident and comfortable in what you're wearing, that's all that matters.
Don't compare yourself to others. Everyone is unique and has their own individual sense of style. Accepting your own quirks and imperfections is an important step in feeling beautiful.
Take care of yourself. Eat healthy, exercise, get enough sleep, and do whatever else makes you feel good physically and mentally. When you take care of yourself, it shows in your appearance.
Surround yourself with positive people. Negativity breeds insecurity, so surrounding yourself with people who make you feel good about yourself is crucial for feeling beautiful inside and out.